Archive | Wood Products
RSS for this section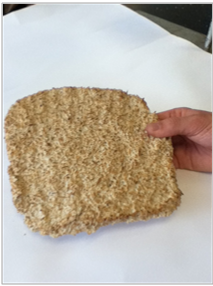 By replacing commonly used formaldehyde-based resins with a new type of binder,  researchers at UMaine have developed fiber board building material that is nontoxic, made entirely from renewable materials and is 25% stronger than currently available products.  The new binder includes cellulose nanofibrils (CNF), which are wood fibers about 200 micrometers in length and 30 nanometers wide.  The CNF is manufactured using a UMaine proprietary mechanical process that is free from harmful chemicals or additives.
Benefits:
Reduction in health problems and related expenses (up to $48m per year 1) caused by formaldehyde exposure.
Up to 25% increased product strength.
All components, precursors and processing materials are renewable and nontoxic.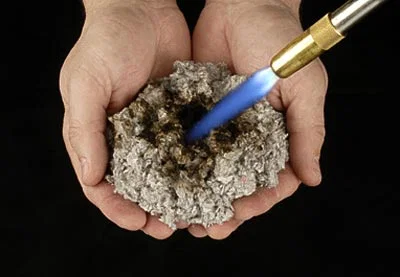 End users and installers of insulation want a product that is affordable, efficient and safe. Cellulose insulation, generally produced from recycled wood fiber, is affordable and outperforms fiberglass in extreme weather. But cellulose has poor insect resistance and fire retardant qualities without the addition of toxic chemicals.  Additionally, the cellulose insulation  manufacturing process currently used creates a product prone to settling, which is bad for the homeowner, and dust, which is bad for the installer.  ProCell Insulation solves all of these problems, making it a very attractive choice compared to fiberglass and other cellulose insulation brands.
The technology was developed at UMaine in collaboration with the company founders.  Company is currently developing manufacturing and distribution networks. Learn more at procellinsulation.com
UMaine Tech ID  2009-34
US Patent Number  8,043,384
PROBLEM: Organic pollutants and dyes from textile and paper plants in industrial waste streams need remediation.
SOLUTION: Using the chemically enhanced Fenton system, dyes can be remediated quickly in an environmentally safe manner.