Archive | Building & Construction
RSS for this section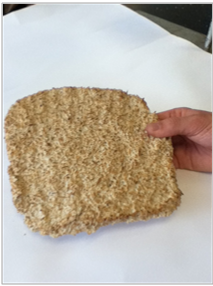 By replacing commonly used formaldehyde-based resins with a new type of binder,  researchers at UMaine have developed fiber board building material that is nontoxic, made entirely from renewable materials and is 25% stronger than currently available products.  The new binder includes cellulose nanofibrils (CNF), which are wood fibers about 200 micrometers in length and 30 nanometers wide.  The CNF is manufactured using a UMaine proprietary mechanical process that is free from harmful chemicals or additives.
Benefits:
Reduction in health problems and related expenses (up to $48m per year 1) caused by formaldehyde exposure.
Up to 25% increased product strength.
All components, precursors and processing materials are renewable and nontoxic.